Prinde Fericirea!
Participă la un super-şou pe AQUARELLE 90,7 FM!
De luni până vineri, "Prinde Fericirea" în aer pe 90,7 FM şi fie ca norocul să-ţi pice anume tie şi să te alegi cu premiile binemeritate de la sponsorul nostru.
Zilnic, în afară de weekend, între orele 13.00 - 14.00, noi împărţim cadouri !
Ascultă, participă şi devin-o mai fericit !
Cadourile oferite de AQUARELLE 90,7 FM trebuie să ajungă anume la tine.
Acum Online
«
Mira - De Ce
Shania Twain - You're Still The One
Lady Antebellum - Need You Now
Catalin Josan - Zmeul De Hartie
Liam Payne & Rita Ora - For You
Hailee Steinfeld - I Love You's
»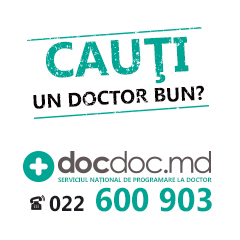 R3hab, Clara Mae & Frank Walker
Meghan Trainor feat. Nicky Minaj
№6
All good things come to an end
NRD1
Alle Farben & Justin Jesso
№7
Make it to heaven (Rework)
David Guetta & Morten Raye
«Alo, Aquarelle!»
tel. 022 223-113
De luni pîna vineri
Numărul scurt pentru
SMS - 9070
cuvinte sincere pentru oameni dragi!