Prinde Fericirea!
Participă la un super-şou pe AQUARELLE 90,7 FM!
De luni până vineri, "Prinde Fericirea" în aer pe 90,7 FM şi fie ca norocul să-ţi pice anume tie şi să te alegi cu premiile binemeritate de la sponsorul nostru.
Zilnic, în afară de weekend, între orele 13.00 - 14.00, noi împărţim cadouri !
Ascultă, participă şi devin-o mai fericit !
Cadourile oferite de AQUARELLE 90,7 FM trebuie să ajungă anume la tine.
Acum Online
«
Alexandru Manciu - Holiday
Eddy Wata - I Love My People
Offbeat Orchestra - Muse & Music
Safri Duo - All The People In The World
Cristina Croitoru & Karizma - Never Fall Again + Id
»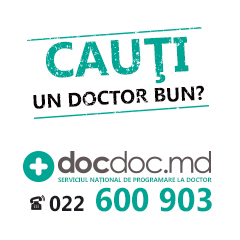 Riton x Oliver Heldens feat. Vula
Ariana Grande feat. Normani & Nicky Minaj
Jax Jones & Ella Henderson
Ariana Grande feat. Miley Cyrus & Lana Del Rey
Matoma feat. MNEK & Kiana Lede
«Alo, Aquarelle!»
tel. 022 223-113
De luni pîna vineri
Numărul scurt pentru
SMS - 9070
cuvinte sincere pentru oameni dragi!