Top Hit Chart
Top-hit se bazeaza pe datele de pe site-ul Tophit, cu clasamentul general al celor mai difuzate piese la nivel national.
Astfel, putem afla de cate ori a fost auzita piesa, la ce posturi de radio si in ce oras din tara.
Cu siguranta ca acest clasament este cel mai obiectiv indicator al nivelului de popularitate a artistilor autohtoni.
Vineri: 22.00 - 23.00
Sambata: 12.00 - 13.00
Duminica: 18.00 - 19.00
Acum Online
«
Kato & Sigala - Show You Love
World Hits - Number 6
World Hits - Monoir & Osaka The Violin Anunt
Monoir & Osaka - The Violin Song
World Hits - Jingle Promo Entry
World Hits - Vanotek Tell Me Who Anunt
Vanotek Feat. Eneli - Tell Me Who
World Hits - Jingle Start
World Hits - Number 5
World Hits - Ed Sheeran Perfect Anunt
Ed Sheeran - Perfect
»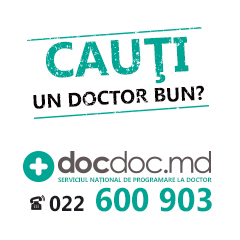 №3
Something just like this
The Chainsmokers & Coldplay
Zara Larsson feat. Ty Dolla $ign
Calvin Harris feat. Frank Ocean
№7
Show you love (feat. Hailee Steinfeld)
KATO & Sigala
Vice feat. Jasmine Thompson
Tim & Collins feat. Whitney Phillips
Marky Style & Guy Gabriel feat. Roxanne
Stargate feat. Sia & Pink
«Alo, Aquarelle!»
tel. 022 223-113
De luni pîna vineri
Numărul scurt pentru
SMS - 9070
cuvinte sincere pentru oameni dragi!