Contact
Pentru agenții publicitari
Departamentul marketing: 992 907 (Mihaela Sirbu)
Expediați SMS-uri DJ-ilor care sunt în emisia AQUARELLE 90.7FM, la numărul scurt 9070 (prețul unui SMS este de 8 lei).
Pentru dedicații și mesaje de felicitare pentru cei dragi în cadrul emisiunii "Alo, Aquarelle", accesați
http://www.aquarellefm.md/ro/alo/
Pentru artiști:
Expediați creațiile muzicale la adesa de email

(Menționați numele compozitorului și a textierului. În măsura posibilităților sunt binevenite ID-urile cu AQUARELLE FM în intro-ul pieselor).
Acum Online
«
Ed Sheeran - Shape Of You
World Hits - Jingle Promo General
World Hits - Number 1
World Hits - Monoir & Osaka The Violin Anunt
Monoir & Osaka - The Violin Song
World Hits - Jingle Start
Catalin Josan - Vrei Nu Vrei ( Esti Doar A Mea )
Usher (feat. Pitbull) - Dj Got Us Falling In Love Again
Ionel Istrati - Wake Me Up
»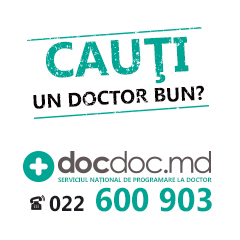 №1
Back to beautiful (Alan Walker Remix)
Sofia Carson
Stefan Gruenwald & Lokee feat. Pearl Andersson
Clean Bandit feat. Sean Paul & Anne-Marie
Vice feat. Jasmine Thompson
№6
Water under the bridge
Adele
№7
I dont wanna live forever (50 shades darker)
Zayn & Taylor Swift
Sam Feldt & Lucas & Steve feat. Wulf
«Alo, Aquarelle!»
tel. 022 223-113
De luni pîna vineri
Numărul scurt pentru
SMS - 9070
cuvinte sincere pentru oameni dragi!