Contact
Pentru agenții publicitari
Departamentul marketing: 992 907 (Mihaela Sirbu)
Expediați SMS-uri DJ-ilor care sunt în emisia AQUARELLE 90.7FM, la numărul scurt 9070 (prețul unui SMS este de 8 lei).
Pentru dedicații și mesaje de felicitare pentru cei dragi în cadrul emisiunii "Alo, Aquarelle", accesați
http://www.aquarellefm.md/ro/alo/
Pentru artiști:
Expediați creațiile muzicale la adesa de email

(Menționați numele compozitorului și a textierului. În măsura posibilităților sunt binevenite ID-urile cu AQUARELLE FM în intro-ul pieselor).
Acum Online
«
Nelly Ciobanu - Hora Din Moldova (eurovision 2009)
Inna - More Than Friends (feat.Daddy Yankee)
Dara - Fie Ce O Fi (inna & Antonia Cu Id)
Morandi - Save Me (feat Helene)
Miss M - Nasty Summer
Jerry Ropero - Coracao (ft. Jaqueline)
»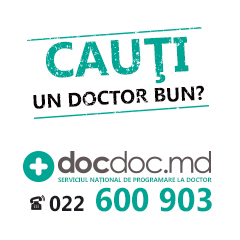 Jonas Blue feat. Chelcee Grimes,TINI & Jhay Cortez
Taylor Swift feat. Brendon Urie
The Chainsmokers & 5 Seconds of Summer
Benny Blanco & Selena Gomez feat. J Balvin & Tainy
Dynoro feat. Ina Wroldsen
Little Mix feat. Ty Dolla Sign
Rudenko feat. Alina Eremia & Dominique Young Unique
Kris Kross Amsterdam, Ally Brooke & Messiah
Ed Sheeran & Justin Bieber
«Alo, Aquarelle!»
tel. 022 223-113
De luni pîna vineri
Numărul scurt pentru
SMS - 9070
cuvinte sincere pentru oameni dragi!