Contact
Pentru agenții publicitari
Departamentul marketing: 992 907 (Mihaela Sirbu)
Expediați SMS-uri DJ-ilor care sunt în emisia AQUARELLE 90.7FM, la numărul scurt 9070 (prețul unui SMS este de 8 lei).
Pentru dedicații și mesaje de felicitare pentru cei dragi în cadrul emisiunii "Alo, Aquarelle", accesați
http://www.aquarellefm.md/ro/alo/
Pentru artiști:
Expediați creațiile muzicale la adesa de email

(Menționați numele compozitorului și a textierului. În măsura posibilităților sunt binevenite ID-urile cu AQUARELLE FM în intro-ul pieselor).
Acum Online
«
Beyonce - Irreplaceable
The Motans - 1000 Rpm
Shakira - Me Enamore
Timbaland - Scream (keri Hilson & Nicole Scherzinger)
Lidia Isac - Mainile Sus
Britney Spears - Baby One More Time
»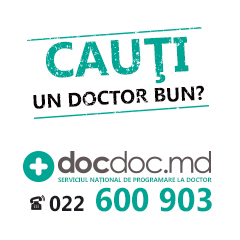 David Guetta feat. Justin Bieber
Martin Solveig feat. Ina Wroldsen
Anton Powers & Pixie Lott
Luis Fonsi feat. Daddy Yankee & Justin Bieber
Marky Style & Guy Gabriel feat. Roxanne
Jonas Blue feat. William Singe
№7
Do it like me (Icy feet)
TCTS feat. Sage the Gemini & Kelis
Alan Walker & Gavin James
№8
Are you sure (feat. Ty Dolla Sign)
Kris Kross Amsterdam & Connor Maynard
Lana Del Rey & The Weeknd
Afrojack & David Guetta feat. Ester
«Alo, Aquarelle!»
tel. 022 223-113
De luni pîna vineri
Numărul scurt pentru
SMS - 9070
cuvinte sincere pentru oameni dragi!