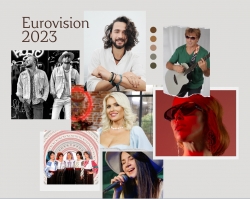 18 Января 2023
Cine sunt artiștii care s-au înscris la Eurovision. Vor să reprezinte Moldova
33 de piese au fost selectate pentru a fi jurizate în etapa audiţiilor live din cadrul Selecţiei Naţionale Eurovision Song Contest 2023. Trei concurenți, care ne-au mai reprezentat țara la Eurovision, își doresc să revină în marea competiție.
Astfel, trupa Sunstroke Project intră din nou în cursa Eurovision Moldova cu piesa "Yummy Mommy". În 2017, băieții au obținut cel mai bun rezultat pentru Republica Moldova, locul 3, cu "Hey Mamma". Sunstroke Project a participat și în 2010, împreună cu Olia Tira.
Aliona Moon își dorește să ne reprezinte țara din nou cu cântecul "Du-mă". Interpreta s-a clasat pe locul 11 la Eurovision 2013, când a ieșit pe scena concursului cu piesa "O mie".
Și Pasha Parfeni vrea să revină la Eurovision cu "Soarele şi luna". Artistul a cântat pentru Republica Moldova în 2012, obținând locul 11 cu melodia "Lăutar".
Dianna Rotaru participă sub pseudonimul Lola, interpretând piesa - Temperatura.
Lista completă:
# Formația Vele – "Jocul neamului moldovenesc";
# Corina Ivanov – "When Love's Real";
# NÖRDIKA – "Skueeze Paradise";
# Nihilist & Lisa Nicky – "Final Destination";
# NÖRDIKA – "Damn and down";
# Victor Gulick – "Let's Dance";
# Donia – "Red Zone";
# Surorile Osoianu – "Bade, bădișor, bădiță"
# OL – "Why You Play It Cool";
# Adelina Iordachi – "Deja Vu";
# Nikko T. – "Destiny";
# Y-Limit – "Live in Harmony";
# Crista – "Pădure verde pădure";
# Sunstroke Project – "Yummy Mommy";
# NR 11 – "Adio";
# VERA – "Vremea ta";
# Massimo Sinceri – "In Questo Domani";
# Sasha Bognibov – "My Favourite Schoolgirl";
# Rise – "Don't trumble";
# Lisa Volk – "Scrisoare către țară";
# ADA DEEA – "Mystic Rose";
# COSMINA – "Indestructible";
# Angel Kiss – "Now I Know";
# Gesica Sîrbu – "I'm in love";
# Aliona Moon – "Du-mă";
# Tania Pitușcan – "Miorița";
# Pasha Parfeni – "Soarele și luna";
# Ricky Ardezianu – "Una rosa rossa";
# Harmony Scuffle – "Favourite One";
# Valeria Condrea – "We're now different";
# LOLA – "Temperatura";
# Diana Elmas – "Miracle";
# Nino – "It would be nice".
Etapa audiţiilor live va fi organizată pe data de 28 ianuarie, la ora 14:00, în studioul mare al Televiziunii Publice, potrivit trm.md.
Punctajul va fi acordat în proporţie de 100% de către juriu. Componenţa echipei de jurizare va fi făcută publică doar în ziua etapei respective. Juriul va fi format dintr-un număr impar de membri (minimum 3, maximum 5 membri) şi va fi diferit de cel din Finala Naţională.
În conformitate cu prevederile Regulamentului, primii 10 concurenţi, care vor acumula cel mai mare punctaj în audiţiile live, vor concura în Finala Naţională.
Сейчас Онлайн
«
Charli Xcx & Sam Smith - In The City
Black Eyed Peas & Shakira - Dont You Worry (David Guetta)
Irina Rimes & Grasu Xxl - Pentru Totdeauna
Adele - Lovesong
Chris Brown - This Christmas [Main Version]
Iuliana Beregoi - Tu Ma Ai
»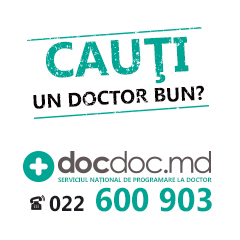 The Kid Laroi, Jung Kook, Central Cee
Billy Gillies feat. Hannah Boleyn
№10
When we were young (The logical song)
David Guetta feat. Kim Petras
«Alo, Aquarelle!»
тел. 022 223-113
C понедельника по пятницу
Короткий номер для ваших
SMS - 9070
Добрые слова для дорогих людей