Prinde Fericirea
Participă şi tu în campania lansată de AQUARELLE FM!
"Prinde Fericirea" în aer, de luni până vineri, pe 90,7 FM!
Te aşteaptă multe premii din partea sponsorului nostru!
Aşadar, în zilele de lucru, de la 13.00 la 14.00, echipa AQUARELLE 90,7 FM te premiază!
Ascultă cu atenţie emisia, participă şi vei "Prinde Fericirea" pentru că premiile AQUARELLE 90,7 FM sunt doar pentru tine!
Luni, Marţi, Miercuri, Joi, Vineri: 13.00-14.00
Acum Online
«
Ed Sheeran - Shape Of You
World Hits - Jingle Promo General
World Hits - Number 1
World Hits - Monoir & Osaka The Violin Anunt
Monoir & Osaka - The Violin Song
World Hits - Jingle Start
Catalin Josan - Vrei Nu Vrei ( Esti Doar A Mea )
Usher (feat. Pitbull) - Dj Got Us Falling In Love Again
Ionel Istrati - Wake Me Up
»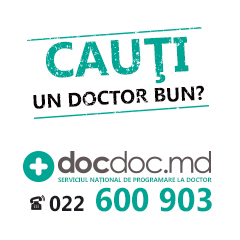 №1
Back to beautiful (Alan Walker Remix)
Sofia Carson
Stefan Gruenwald & Lokee feat. Pearl Andersson
Clean Bandit feat. Sean Paul & Anne-Marie
Vice feat. Jasmine Thompson
№6
Water under the bridge
Adele
№7
I dont wanna live forever (50 shades darker)
Zayn & Taylor Swift
Sam Feldt & Lucas & Steve feat. Wulf
«Alo, Aquarelle!»
tel. 022 223-113
De luni pîna vineri
Numărul scurt pentru
SMS - 9070
cuvinte sincere pentru oameni dragi!