Prinde Fericirea
Participă şi tu în campania lansată de AQUARELLE FM!
"Prinde Fericirea" în aer, de luni până vineri, pe 90,7 FM!
Te aşteaptă multe premii din partea sponsorului nostru!
Aşadar, în zilele de lucru, de la 13.00 la 14.00, echipa AQUARELLE 90,7 FM te premiază!
Ascultă cu atenţie emisia, participă şi vei "Prinde Fericirea" pentru că premiile AQUARELLE 90,7 FM sunt doar pentru tine!
Luni, Marţi, Miercuri, Joi, Vineri: 13.00-14.00
Acum Online
«
Kato & Sigala - Show You Love
World Hits - Number 6
World Hits - Monoir & Osaka The Violin Anunt
Monoir & Osaka - The Violin Song
World Hits - Jingle Promo Entry
World Hits - Vanotek Tell Me Who Anunt
Vanotek Feat. Eneli - Tell Me Who
World Hits - Jingle Start
World Hits - Number 5
World Hits - Ed Sheeran Perfect Anunt
Ed Sheeran - Perfect
»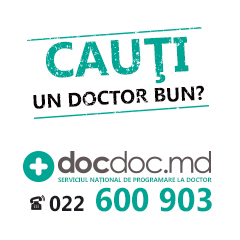 №3
Something just like this
The Chainsmokers & Coldplay
Zara Larsson feat. Ty Dolla $ign
Calvin Harris feat. Frank Ocean
№7
Show you love (feat. Hailee Steinfeld)
KATO & Sigala
Vice feat. Jasmine Thompson
Tim & Collins feat. Whitney Phillips
Marky Style & Guy Gabriel feat. Roxanne
Stargate feat. Sia & Pink
«Alo, Aquarelle!»
tel. 022 223-113
De luni pîna vineri
Numărul scurt pentru
SMS - 9070
cuvinte sincere pentru oameni dragi!