MP3 Podcast
»
»
Adrenalin Show - 32
17 Mai 2012
»
»
Adrenalin Show - 25
01 Martie 2012
»
Adrenalin Show - 26
29 Decembrie 2011
»
Adrenalin Show - 25
22 Decembrie 2011
»
Adrenalin Show - 24
15 Decembrie 2011
»
Adrenalin Show - 23
08 Decembrie 2011
»
Adrenalin Show - 22
01 Decembrie 2011
»
Adrenalin Show - 21
24 Noiembrie 2011
»
Adrenalin Show - 20
17 Noiembrie 2011
»
Adrenalin Show - 19
10 Noiembrie 2011
»
Adrenalin Show - 18
03 Noiembrie 2011
»
Adrenalin Show - 17
20 Octombrie 2011
»
Adrenalin Show - 16
20 Octombrie 2011
»
Adrenalin Show - 15
13 Octombrie 2011
»
Adrenalin Show - 14
16 Iunie 2011
»
Sexplicatii Tet-a-tet - 11
15 Iunie 2011
Sexplicatii Tet-a-tet - 11
»
»
Vali Boian
08 Iunie 2011
»
»
Sergiu Sumca & Galina Moldovan
02 Iunie 2011
Sergiu Sumca & Galina Moldovan
»
Adrenalin Show - 13
02 Iunie 2011
»
»
1 iunie - ziua copilului
01 Iunie 2011
Acum Online
«
Pussycat Dolls - Hush Hush ( Remix )
FUNDAL - Morning coffee
Antonia & Florian Rus - Dududum
Mariah Carey - Touch My Body
Sigala & James Arthur - Lasting Lover
S Club 7 - Don't Stop Moving
Shania Twain - Ka-Ching!
»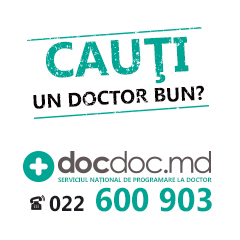 №1
Back that up to the beat (Tiktok Remix)
Madonna
Imanbek, Crazy Donkey, Brando feat. Paradigm
Sam Smith feat. Koffee x Jessie Reyez
Armin Van Buuren & Matoma feat. Teddy Swims
Robin Schulz feat. David Guetta
Robinson, Jason Derulo, Rema, Tempoe
«Alo, Aquarelle!»
tel. 022 223-113
De luni pîna vineri
Numărul scurt pentru
SMS - 9070
cuvinte sincere pentru oameni dragi!