07 Mai 2020
Natan сменил имя и выпустил крутой хит. (ВИДЕО) До чего доводит #самоизоляция!
Если вдруг вы загрустили на карантине, вот он новый трек с вдохновляющим названием. Исполнитель Natan выпустил новый хит – «НЕ ГРУСТИ». Он не только представил его широкой общественности, но и объявил, что сменил сценическое имя. Теперь он NAT TAN.
Вот, что написал на своей странице в социальной сети исполнитель:
«Da, de astăzi , vreți voi nu vreți , eu sunt NAT TAN.
Asta e piesa mea de dor, pasiune, suflet și carantină.
Audiție și , bineînțeles, vizionare a unui videoclip de autor în stilul meu.
Nu știu când le reușesc pe toate, însă Dumnezeu știe.»
Acum Online
«
Vacuum - I Breathe
Dj Project & Lidia Buble - Ochii Tai
Selena Gomez & Rauw Alejandro - Baila Conmigo
Calvin Harris & Justin Timberlake - Stay With Me (Halsey & Pharrell)
Jordin Sparks - Tattoo
»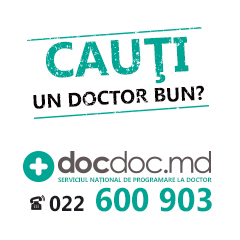 David Guetta feat. Bebe Rexha
Alok x Sigala x Ellie Goulding
James Hype, Miggy Dela Rosa
№7
Crazy what love can do
David Guetta & Becky Hill feat. Ella Henderson
M-22 feat. Ella Henderson
№10
B.O.T.A. (Baddest Of Them All)
Eliza Rose
«Alo, Aquarelle!»
tel. 022 223-113
De luni pîna vineri
Numărul scurt pentru
SMS - 9070
cuvinte sincere pentru oameni dragi!