07 Mai 2020
Natan сменил имя и выпустил крутой хит. (ВИДЕО) До чего доводит #самоизоляция!
Если вдруг вы загрустили на карантине, вот он новый трек с вдохновляющим названием. Исполнитель Natan выпустил новый хит – «НЕ ГРУСТИ». Он не только представил его широкой общественности, но и объявил, что сменил сценическое имя. Теперь он NAT TAN.
Вот, что написал на своей странице в социальной сети исполнитель:
«Da, de astăzi , vreți voi nu vreți , eu sunt NAT TAN.
Asta e piesa mea de dor, pasiune, suflet și carantină.
Audiție și , bineînțeles, vizionare a unui videoclip de autor în stilul meu.
Nu știu când le reușesc pe toate, însă Dumnezeu știe.»
Acum Online
«
Alina Eremia & Dirty Nano - Cerul Rosu
Post Malone & The Weeknd - One Right Now
Enrique Iglesias & Jennifer Lopez - Mouth To Mouth
Hit Mix - Marshmello-Derulo-Weeknd
Enrique Iglesias - Bailando
Kadebostany - Mind If I Stay
Maroon 5 - Memories
»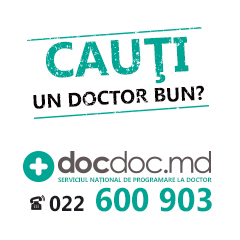 Galantis, David Guetta, Little Mix
Ofenbach x Ella Henderson
Diplo, Paul Woolford & Kareen Lomax
Clean Bandit & Topic feat. Wes Nelson
Armin van Buuren & Davina Michelle
№4
My heart goes (La di da)
Becky Hill, Topic
Elton John feat. Dua Lipa
Afrojack, Lucas & Steve, DubVision
«Alo, Aquarelle!»
tel. 022 223-113
De luni pîna vineri
Numărul scurt pentru
SMS - 9070
cuvinte sincere pentru oameni dragi!