07 Mai 2020
Natan сменил имя и выпустил крутой хит. (ВИДЕО) До чего доводит #самоизоляция!
Если вдруг вы загрустили на карантине, вот он новый трек с вдохновляющим названием. Исполнитель Natan выпустил новый хит – «НЕ ГРУСТИ». Он не только представил его широкой общественности, но и объявил, что сменил сценическое имя. Теперь он NAT TAN.
Вот, что написал на своей странице в социальной сети исполнитель:
«Da, de astăzi , vreți voi nu vreți , eu sunt NAT TAN.
Asta e piesa mea de dor, pasiune, suflet și carantină.
Audiție și , bineînțeles, vizionare a unui videoclip de autor în stilul meu.
Nu știu când le reușesc pe toate, însă Dumnezeu știe.»
Acum Online
«
Darin - Money For Nothing
Sting - Brand New Day (2019)
Tatiana Heghea - Vinzator De Vise
Ellie Goulding - Still Falling For You
Виа Гра - Перемирие
Fergie - Glamorous ( Ludacris )
»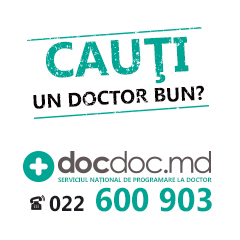 R3hab, Clara Mae & Frank Walker
Meghan Trainor feat. Nicky Minaj
№6
All good things come to an end
NRD1
Alle Farben & Justin Jesso
№7
Make it to heaven (Rework)
David Guetta & Morten Raye
«Alo, Aquarelle!»
tel. 022 223-113
De luni pîna vineri
Numărul scurt pentru
SMS - 9070
cuvinte sincere pentru oameni dragi!