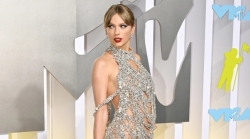 30 August 2022
Câștigători MTV Video Music Awards 2022
MTV Video Music Awards 2022 și-a desemnat câștigătorii pe 28 august. Ceremonia a avut loc la Prudential Center din Newark, New Jersey, și a fost prezentată de LL Cool J, Nicki Minaj și Jack Harlow. Câștigătorii au plecat acasă cu mult râvnitele trofee.
Jack Harlow, Kendrick Lamar și Lil Nas X au avut șapte nominalizări fiecare, urmați de Doja Cat și Harry Styles cu șase fiecare. Alți artiști care au fost nominalizați anul acesta sunt Billie Eilish, Drake, Dua Lipa, Ed Sheeran, Taylor Swift și The Weeknd. Iată mai jos lista completă a nominalizaților, dar și a câștigătorilor, care sunt evidențiați în text.
Videoclipul anului: Taylor Swift – "All Too Well" (10 Minute Version) (Taylors Version) – Republic Records
Artistul anului: Bad Bunny – Rimas Entertainment

Piesa anului: Billie Eilish – "Happier Than Ever" – Darkroom / Interscope Records
Cea mai buna colaborare: Lil Nas X, Jack Harlow - "Industry baby" - Columbia Records
Cea mai buna piesa pop: Harry Styles - "As it was" - Columbia Records
Cea mai buna piesa ALTERNATIVE: Maneskin - "I WANNA BE YOUR SLAVE" - Artista Records
Cea mai bună colaborare
Acum Online
«
Ellie Goulding - Love Me Like You Do
Cleopatra Stratan & Edward Sanda - Cel Putin O Vesnicie
Freddie Jackson - At Christmas
Cutting Crew - Died In Your Arms Tonight
Carla's Dreams - Luna
»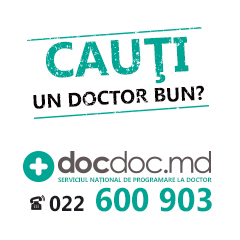 David Guetta feat. Bebe Rexha
Alok x Sigala x Ellie Goulding
James Hype, Miggy Dela Rosa
№7
Crazy what love can do
David Guetta & Becky Hill feat. Ella Henderson
M-22 feat. Ella Henderson
№10
B.O.T.A. (Baddest Of Them All)
Eliza Rose
«Alo, Aquarelle!»
tel. 022 223-113
De luni pîna vineri
Numărul scurt pentru
SMS - 9070
cuvinte sincere pentru oameni dragi!