Despre noi
Теперь самые яркие краски жизни на одной волне – 90,7 FM!
Настройся на нашу волну и мы раскрасим твое настроение самыми радужными красками.
Ты забудешь о том, что за окном пасмурно и идет дождь - поверь, нам это по силам!
Включи радио "AQUARELLE" и наслаждайся любимыми мелодиями!
Слушай счастье в эфире новой радиостанции!
В эфире звучит только по-настоящему качественная музыка - впервые в истории столичного радио, «Aquarelle» тестирует каждую песню, чтобы играть все самое лучшее - хиты 70-х, 80-х, 90-х и совсем новые песни, которые вы успели полюбить.
Мы сделали для тебя - РАДИО «AQUARELLE»!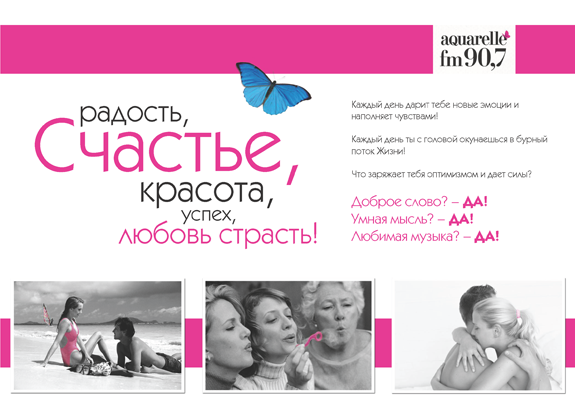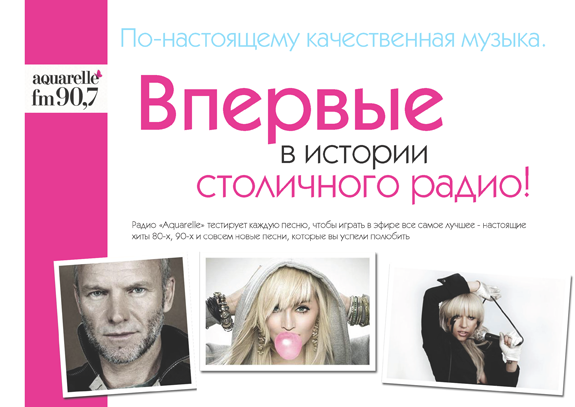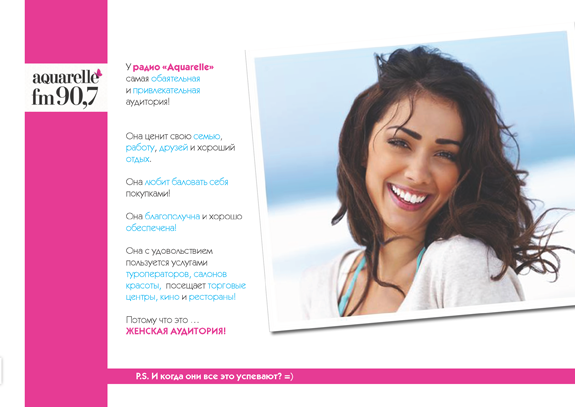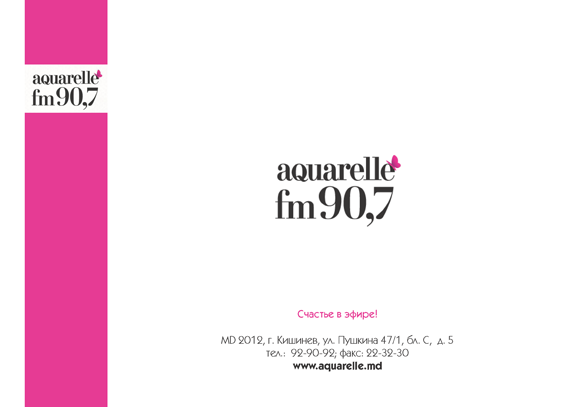 Acum Online
«
Akord - Am Uitat Sa Te Uit
Bryan Ferry - Dont Stop The Dance
Lionel Richie - Do It To Me
The Motans - Invitat
Bruno Mars & Cardi B - Please Me
Ariana Grande - Break Up With Your Girlfriend
»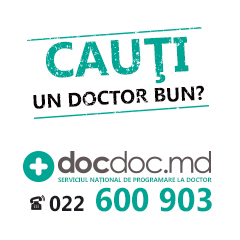 Jonas Blue feat. Chelcee Grimes,TINI & Jhay Cortez
The Chainsmokers feat. Ty Dolla Sign & Bulow
Ed Sheeran & Justin Bieber
Ed Sheeran feat. Chance The Rapper & PnB Rock
Benny Blanco & Selena Gomez feat. J Balvin & Tainy
Robin Schulz feat. Harloe
The Chainsmokers & 5 Seconds of Summer
Ofenbach & Portugal. The Man
SeeB feat. Olivia O_Brien & Space Primates
Rudenko feat. Alina Eremia & Dominique Young Unique
Kaskade & Gorgon City feat. Romeo
Kygo feat. Valerie Broussard
«Alo, Aquarelle!»
tel. 022 223-113
De luni pîna vineri
Numărul scurt pentru
SMS - 9070
cuvinte sincere pentru oameni dragi!