Despre noi
Теперь самые яркие краски жизни на одной волне – 90,7 FM!
Настройся на нашу волну и мы раскрасим твое настроение самыми радужными красками.
Ты забудешь о том, что за окном пасмурно и идет дождь - поверь, нам это по силам!
Включи радио "AQUARELLE" и наслаждайся любимыми мелодиями!
Слушай счастье в эфире новой радиостанции!
В эфире звучит только по-настоящему качественная музыка - впервые в истории столичного радио, «Aquarelle» тестирует каждую песню, чтобы играть все самое лучшее - хиты 70-х, 80-х, 90-х и совсем новые песни, которые вы успели полюбить.
Мы сделали для тебя - РАДИО «AQUARELLE»!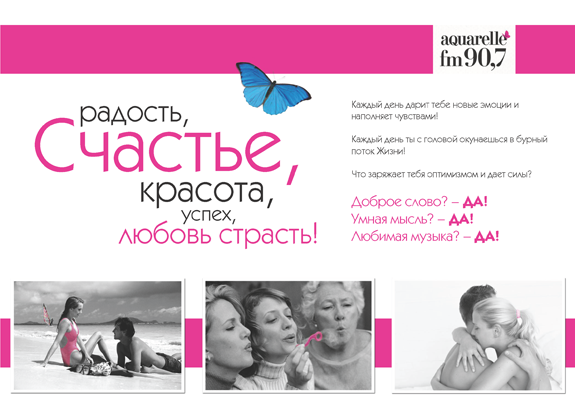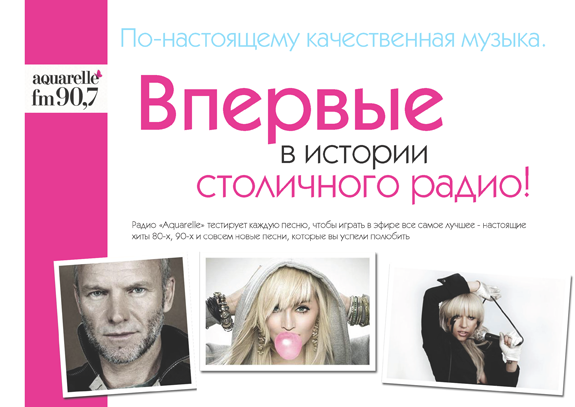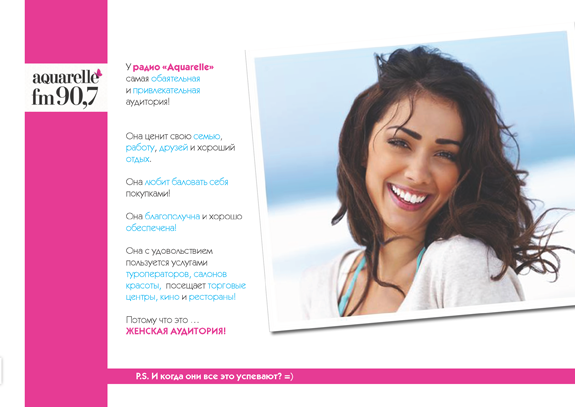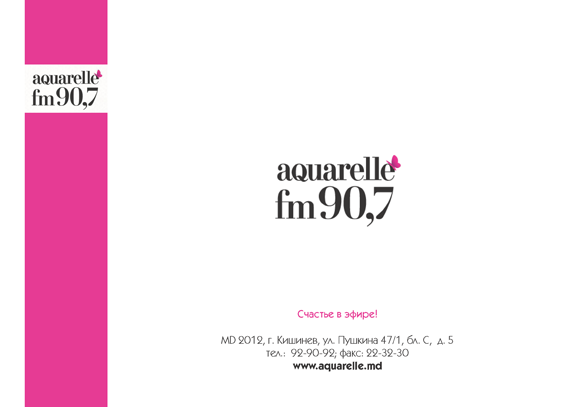 Acum Online
«
Pasha Parfeni Si Cleopatra Stratan - Orele
Bosson - I Believe
Army Of Lovers - Obsession
Tina Arena - Chains
Irina Rimes - Bolnavi Amandoi
Jason Derulo - Savage Love
»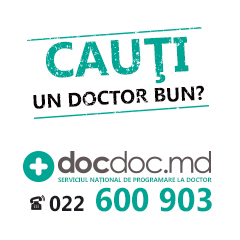 Galantis, David Guetta, Little Mix
Bruno Mars, Paak Anderson, Silk Sonic
Clean Bandit & Topic feat. Wes Nelson
David Guetta, Mistajam, John Newman
Hugel, Dopamine, Quarterhead
№5
Save your tears (Remix)
The Weeknd feat. Ariana Grande
Enrique Iglesias feat. Farruko
Joel Corry, Jax Jones feat. Charli XCX, Saweetie
«Alo, Aquarelle!»
tel. 022 223-113
De luni pîna vineri
Numărul scurt pentru
SMS - 9070
cuvinte sincere pentru oameni dragi!