Какая твоя любимая молдавская рок-группа?
Кто из молдавских рок-групп по-твоему самый лучший?
Голосуй!
Acum Online
«
Beyonce - Sweet Dreams
Hit Mix - Jlo-Furtado-Britney
Justin Bieber - Heartbreaker
Ellie Goulding - Lost And Found
Carla's Dreams - Tu Si Eu (Inna)
Irina Rimes - Gelos
Sam Smith - Kids Again
Carlas Dreams - Acele
»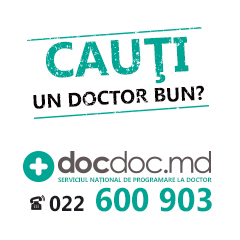 The Kid Laroi, Jung Kook, Central Cee
Billy Gillies feat. Hannah Boleyn
№10
When we were young (The logical song)
David Guetta feat. Kim Petras
«Alo, Aquarelle!»
tel. 022 223-113
De luni pîna vineri
Numărul scurt pentru
SMS - 9070
cuvinte sincere pentru oameni dragi!