Какая твоя любимая молдавская рок-группа?
Кто из молдавских рок-групп по-твоему самый лучший?
Голосуй!
Acum Online
«
Ocean Drive - Because (feat. Dj Oriska)
Sergey Lazarev Esc 2016 - You Are The Only One
Olia Tira & Ghenadi Kovalenko - My Resque (id)
»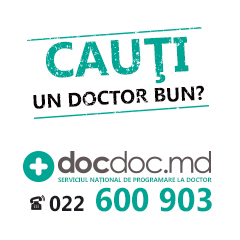 Miley Cyrus feat. Dua Lipa
Alesso feat. Charlotte Lawrence
№5
Dancing in the moonlight
Jubel feat. Neimy
MEDUZA feat. Dermot Kennedy
Major Lazer feat. Alessia Cara
Black Eyed Peas feat. Shakira
«Alo, Aquarelle!»
tel. 022 223-113
De luni pîna vineri
Numărul scurt pentru
SMS - 9070
cuvinte sincere pentru oameni dragi!