Какая твоя любимая молдавская рок-группа?
Кто из молдавских рок-групп по-твоему самый лучший?
Голосуй!
Acum Online
«
Nostalgie - FUNDAL
The XX - Together
Natalia Gordienko - Dus Cu Apa Rece
Sunstroke Project - Yummy Mommy (Id)
Jingle - New Year
Ariana Grande - Santa Tell Me
Duke Dumont - Ocean Drive
Elton John & Britney Spears - Hold Me Closer
»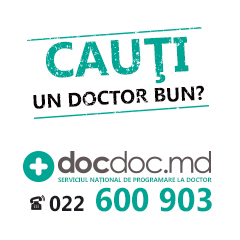 David Guetta feat. Bebe Rexha
Alok x Sigala x Ellie Goulding
James Hype, Miggy Dela Rosa
№7
Crazy what love can do
David Guetta & Becky Hill feat. Ella Henderson
M-22 feat. Ella Henderson
№10
B.O.T.A. (Baddest Of Them All)
Eliza Rose
«Alo, Aquarelle!»
tel. 022 223-113
De luni pîna vineri
Numărul scurt pentru
SMS - 9070
cuvinte sincere pentru oameni dragi!