Daria Năstase
Zodia mea – un peștișor cu visuri mari!

Cel mai mult îmi place să comunic cu oamenii și încerc să cunosc această lume, dar, mai ales, să o înțeleg…

Nu suport să văd copii triști…

În timpul liber iubesc, mă distrez cu fiica mea... și… meditez…

Îmi place să ascult … tot ce mă ajută să evoluez... în special muzica clasică! Cred că ascultătorii mei …sunt oameni cu suflet mare, dornici de a cunoaște și a dărui!

Pentru mine Aquarelle 90,7 FM este un refugiu de la cotidian...
Acum Online
«
Beyonce - Irreplaceable
The Motans - 1000 Rpm
Shakira - Me Enamore
Timbaland - Scream (keri Hilson & Nicole Scherzinger)
Lidia Isac - Mainile Sus
Britney Spears - Baby One More Time
»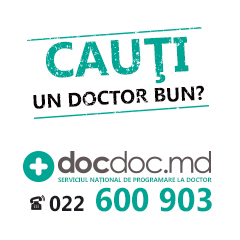 David Guetta feat. Justin Bieber
Martin Solveig feat. Ina Wroldsen
Anton Powers & Pixie Lott
Luis Fonsi feat. Daddy Yankee & Justin Bieber
Marky Style & Guy Gabriel feat. Roxanne
Jonas Blue feat. William Singe
№7
Do it like me (Icy feet)
TCTS feat. Sage the Gemini & Kelis
Alan Walker & Gavin James
№8
Are you sure (feat. Ty Dolla Sign)
Kris Kross Amsterdam & Connor Maynard
Lana Del Rey & The Weeknd
Afrojack & David Guetta feat. Ester
«Alo, Aquarelle!»
tel. 022 223-113
De luni pîna vineri
Numărul scurt pentru
SMS - 9070
cuvinte sincere pentru oameni dragi!