Скажи Поздравляю на всю страну!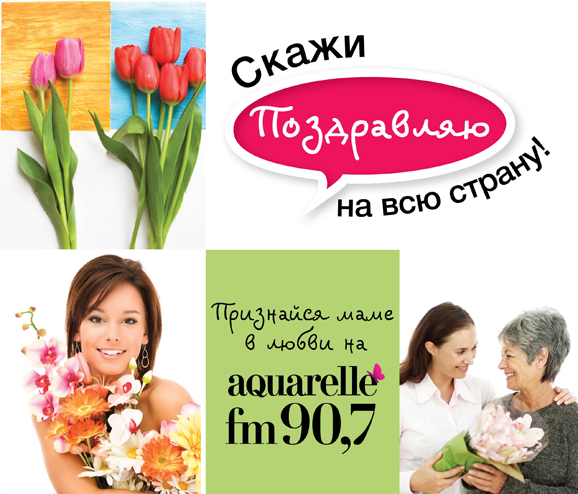 Мама! Она подарила жизнь, дарит тепло, и будет дарить заботу! Ответь ей любовью!
AquarelleFM представляет акцию «Мама, я люблю тебя!».
Не знаешь, как поздравить в международный женский день? Мы тебе поможем!
До 7 марта звони на номер (0 22) 22-32-30 и рассказывай, как сильно ты любишь свою маму!
8 марта в эфире AquarelleFM твои слова услышит вся страна!
Acum Online
«
Offbeat Orchestra - Muse & Music
Adam Lambert - Whataya Want From Me
Sonic Palms - On The Beach
Irina Tarasiuc & Mc Gootsa - Save A Little Sunshine
»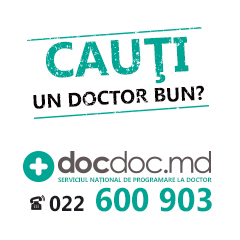 Jonas Blue feat. Chelcee Grimes,TINI & Jhay Cortez
The Chainsmokers feat. Ty Dolla Sign & Bulow
Ed Sheeran & Justin Bieber
Ed Sheeran feat. Chance The Rapper & PnB Rock
Benny Blanco & Selena Gomez feat. J Balvin & Tainy
Robin Schulz feat. Harloe
The Chainsmokers & 5 Seconds of Summer
Ofenbach & Portugal. The Man
SeeB feat. Olivia O_Brien & Space Primates
Rudenko feat. Alina Eremia & Dominique Young Unique
Kaskade & Gorgon City feat. Romeo
Kygo feat. Valerie Broussard
«Alo, Aquarelle!»
tel. 022 223-113
De luni pîna vineri
Numărul scurt pentru
SMS - 9070
cuvinte sincere pentru oameni dragi!