Скажи «ЛЮБЛЮ» на всю страну!

Близится День Влюбленных, в который так хочется сказать дорогому человеку: «Я люблю тебя!».
Aquarelle 90,7 FM дает тебе возможность сказать «Люблю» на всю страну!
C 1 по 13 февраля с 14:00 до 18:00 звони по номеру (0 22) 22-32-30 и оставляй признания в любви тем, кто дорог твоему сердцу!
А 14 февраля в День Святого Валентина твоя вторая половинка услышит твое признание в прямом эфире Aquarelle 90,7 FM!
Не скрывай своих чувств! Говори о любви! Aquarelle FM любит тебя!
Acum Online
«
Radu Duminica - Am Nevoie
Taylor Swift - Me (Brendon Urie)
Halsey - Strangers (Ft. Lauren Jauregui)
The Motans - Invitat
Bryan Adams - I Do It For You
Dj Bobo - Angel
»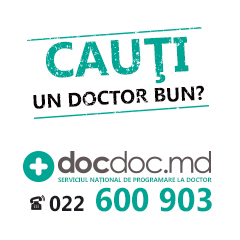 Jonas Blue feat. Chelcee Grimes,TINI & Jhay Cortez
Taylor Swift feat. Brendon Urie
The Chainsmokers & 5 Seconds of Summer
Benny Blanco & Selena Gomez feat. J Balvin & Tainy
Dynoro feat. Ina Wroldsen
Little Mix feat. Ty Dolla Sign
Rudenko feat. Alina Eremia & Dominique Young Unique
Kris Kross Amsterdam, Ally Brooke & Messiah
Ed Sheeran & Justin Bieber
«Alo, Aquarelle!»
tel. 022 223-113
De luni pîna vineri
Numărul scurt pentru
SMS - 9070
cuvinte sincere pentru oameni dragi!