Скажи «ЛЮБЛЮ» на всю страну!

Близится День Влюбленных, в который так хочется сказать дорогому человеку: «Я люблю тебя!».
Aquarelle 90,7 FM дает тебе возможность сказать «Люблю» на всю страну!
C 1 по 13 февраля с 14:00 до 18:00 звони по номеру (0 22) 22-32-30 и оставляй признания в любви тем, кто дорог твоему сердцу!
А 14 февраля в День Святого Валентина твоя вторая половинка услышит твое признание в прямом эфире Aquarelle 90,7 FM!
Не скрывай своих чувств! Говори о любви! Aquarelle FM любит тебя!
Acum Online
«
Bruno Mars & Cardi B - Please Me
Lilian Dobinda - Aproape
N Sync - Its Gonna Be Me
Britney Spears - Over Protected
Emilian & Jo - Suflete De Sticla
Dua Lipa - Physical
»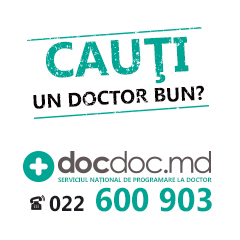 R3hab, Clara Mae & Frank Walker
Meghan Trainor feat. Nicky Minaj
Lucas Estrada & Neimy feat. Pawl
Yves V, Ilcay Sencan feat. Emie
Alle Farben & Justin Jesso
Jax Jones & Ella Henderson
№10
All good things come to an end
NRD1
«Alo, Aquarelle!»
tel. 022 223-113
De luni pîna vineri
Numărul scurt pentru
SMS - 9070
cuvinte sincere pentru oameni dragi!