Daria Năstase
Zodia mea – un peștișor cu visuri mari!

Cel mai mult îmi place să comunic cu oamenii și încerc să cunosc această lume, dar, mai ales, să o înțeleg…

Nu suport să văd copii triști…

În timpul liber iubesc, mă distrez cu fiica mea... și… meditez…

Îmi place să ascult … tot ce mă ajută să evoluez... în special muzica clasică! Cred că ascultătorii mei …sunt oameni cu suflet mare, dornici de a cunoaște și a dărui!

Pentru mine Aquarelle 90,7 FM este un refugiu de la cotidian...
Acum Online
«
Neiked - Sexual (Feat. Dyo)
World Hits - Number 2
World Hits - Ed Sheeran Shape Of You Anunt
Ed Sheeran - Shape Of You
World Hits - Jingle Promo General
World Hits - Number 1
World Hits - Monoir & Osaka The Violin Anunt
Monoir & Osaka - The Violin Song
World Hits - Jingle Start
Catalin Josan - Vrei Nu Vrei ( Esti Doar A Mea )
»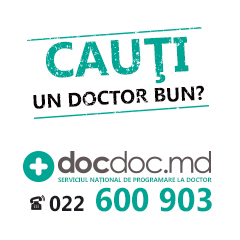 №1
Back to beautiful (Alan Walker Remix)
Sofia Carson
Stefan Gruenwald & Lokee feat. Pearl Andersson
Clean Bandit feat. Sean Paul & Anne-Marie
Vice feat. Jasmine Thompson
№6
Water under the bridge
Adele
№7
I dont wanna live forever (50 shades darker)
Zayn & Taylor Swift
Sam Feldt & Lucas & Steve feat. Wulf
«Alo, Aquarelle!»
tel. 022 223-113
De luni pîna vineri
Numărul scurt pentru
SMS - 9070
cuvinte sincere pentru oameni dragi!