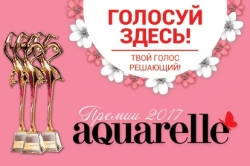 15 Martie 2017
Premiul AQUARELLE 2017!
În acest an, conform tradiției, revista îndeamnă cititorii, partenerii, prietenii să aleagă, cine merită să primească statuetele de onoare AQUARELLE.
Votul pentru titlul pentru de cel mai bun în 24 de nominalizări deschise! Premiile AQUARELLE vor fi prezentate cu fast câștigătorilor din fiecare categorie, la Balul de primăvară AQUARELLE 2017, care va avea loc pe data de 30 martie.
Votează-i pe cei mai buni AICI!
Acum Online
«
Kesha - Tik Tok
Tatiana Heghea - I Am Yours
Nicole Scherzinger - Your Love
Sunstroke Project & Olia Tira - Superman
Janet Jackson - Feedback (wideboys Radio Edit)
El Radu - With You Now
»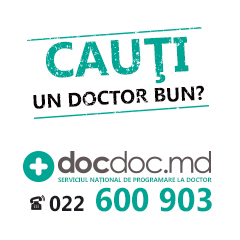 №1
You are making me high
Kikkr
Selena Gomez feat. Gucci Mane
David Guetta feat. Justin Bieber
Rudimental feat. James Arthur
Afrojack & David Guetta feat. Ester
French Montana feat. Swaa lee
Luis Fonsi feat. Daddy Yankee & Justin Bieber
Dj Khaled feat. Rihanna & Bryson Tiller
№9
Feels (feat. Big Sean)
Harris/Katy Perry/Pharrell Williams
Louis Tomlinson & Bebe Rexha
The Magician & Julian Perretta
«Alo, Aquarelle!»
tel. 022 223-113
De luni pîna vineri
Numărul scurt pentru
SMS - 9070
cuvinte sincere pentru oameni dragi!