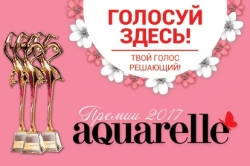 15 Martie 2017
Premiul AQUARELLE 2017!
În acest an, conform tradiției, revista îndeamnă cititorii, partenerii, prietenii să aleagă, cine merită să primească statuetele de onoare AQUARELLE.
Votul pentru titlul pentru de cel mai bun în 24 de nominalizări deschise! Premiile AQUARELLE vor fi prezentate cu fast câștigătorilor din fiecare categorie, la Balul de primăvară AQUARELLE 2017, care va avea loc pe data de 30 martie.
Votează-i pe cei mai buni AICI!
Acum Online
«
Roxette - Milk And Toast And Honey
Jingle - Primavara 2
Валерий Меладзе - Потерян И Не Найден
Natan - Daca Poti Iubi
Serebro - Chocolate
Pink - Please Don't Leave Me
Jingle - Primavara 3
Nicole Kidman & Ewan Mcgregor - Come What May (remix, 2001)
»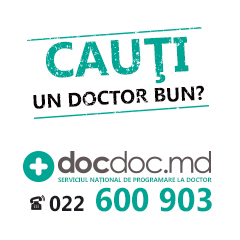 №1
Something just like this
The Chainsmokers & Coldplay
№2
Show you love (feat. Hailee Steinfeld)
KATO & Sigala
Clean Bandit feat. Sean Paul & Anne-Marie
Calvin Harris feat. Frank Ocean
Zara Larsson feat. Ty Dolla $ign
Stefan Gruenwald & Lokee feat. Pearl Andersson
Vice feat. Jasmine Thompson
№8
Back to beautiful (Alan Walker Remix)
Sofia Carson
«Alo, Aquarelle!»
tel. 022 223-113
De luni pîna vineri
Numărul scurt pentru
SMS - 9070
cuvinte sincere pentru oameni dragi!